Single Span bridge fabricator: NPEC through years of experience has excelled in steel bridge construction and fabrication. DEPENDABILITY & LOGISTICS   NPEC after the initial start of the construction process maintains proper transparency with the customer for complete satisfaction and approval. 
any query – [email protected] /+91-94340-19992
Website – visit here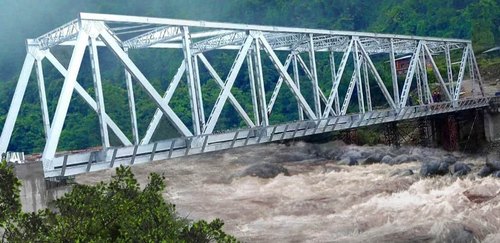 Most of the products that are fabricated by NPEC needs to be commissioned at site. Each and every product of NPEC is assembled at our workshop to check the accuracy of the work and rectify any shortcoming. This saves a lot of time at site as the product is already assembled at our works. To assist the assembly of our product at site we send our trained technician who guide our client on the commissioning process.
Apart from this we have our in-house team of trained manpower who can execute the complete commissioning of our product at site. NPEC crews always come fully prepared to get the job done with speed, efficiency, safety and professionalism. We have the manpower, experience and equipment that will guarantee your project's success. We never compromise on any investment to be made in tools and equipment. As per the project requirement we keep on adding our tools and machineries required for commissioning works.
The commissioning services provided by NPEC are given below.
1. Hydraulic/Mechanical Tunnel Gantry
2. Steel Bridge
3. PEB
4. Truss Shed
5. Silos
6. Penstock
7. Chimney